Condo and Townhouse Cleaning


Your home sweet home deserves top-notch care. EnviroWash delivers! Count on our professionals to pair unwavering with convenience, so you can focus on the important things - getting the most out your property.
Power Washing Service Built for You
Our team is your one-stop-shop source for all of your property's power washing needs. With superior technology and rigorously trained professionals on the job, EnviroWash always brings top quality to your condo or townhouse. Customers can rely on us for:
Exterior Cleaning


Curb appeal in, ugly stains out! Our power washing and soft washing technology removes eyesores from your siding to leave your exterior looking inviting and well cared-for. This process:

Removes dirt, pollen, and dust from your siding

Kills mold, mildew, and algae

Protects your property's curb appeal - and the quality of your exterior!
Every exterior needs a specialized cleaning approach. Pressure washing is a superior solution for stucco, brick, and other hard surfaces - and provides an instant facelift for your exterior. Our soft wash solution is a safe and effective cleaning solution for siding. It delivers the same great results of pressure washing… Without the force. You'll get curb appeal that truly lasts!
Concrete Cleaning


We tap into a professional power washing solution to remove everything from chewing gum to dirt to grease. Our deep-clean service is a great remedy for all of your hardscapes, including:

Driveways

Sidewalks

Patios

Parking lots

Entryways
Our concrete cleaning solution is designed to strip away all of the eyesores from your siding - and leave only a beautiful and spotless surface. We invest in the best power washing technology to get your hardscapes on point.
Roof Cleaning


A soft washing solution is the only way to protect your roof from black streaks

and

accelerated wear and tear. We use this advanced cleaning method to remove buildup and safeguard your shingles.

Roof cleaning doesn't just deliver a boost in curb appeal, either. It's also a pivotal way to protect your wallet. With regular soft washing for your shingles, you can expect ten years or longer out of your roof.
Bringing the Best to Every Part of Your Property
Each part of your property needs care that is just a little bit unique. That's why we provide two distinct cleaning methods to bring long-term quality to you. This includes:
Power Washing


This cleaning approach uses high pounds-per-square-inch, or PSI, of water and cleaning detergents to deep clean your surfaces.

Soft Washing


We eliminate the use of pressure in this cleaning approach. It's the

only

safe way to clean siding and roofing.
Curb Appeal, the Green Way
With EnviroWash, your property is our top priority. "The best" is a descriptor that we're always working towards - the best service, the best technicians, and the best quality. When you count on our team for your condo or townhome, you get:
Environmental Responsibility


All of our cleaning products are safe for your home, for your residents, and for the planet. We also integrate water reclaim into all of our cleaning solutions to keep the process EPA compliant.
One-Stop-Shop Convenience


Our team provides complete exterior cleaning solutions for your property. This means that you're getting the exceptional care your condo or townhome deserves - all from one reliable source.

Professionalism


We believe that our customers deserve the highest level of service. That's why we are a trained, timely, and courteous crew of cleaners.
Our Condominium Cleaning Services:
Condominium Pressure Washing
Commercial Pressure Washing
Soft Washing Services
Get a free, no-obligation, INSTANT quote online now!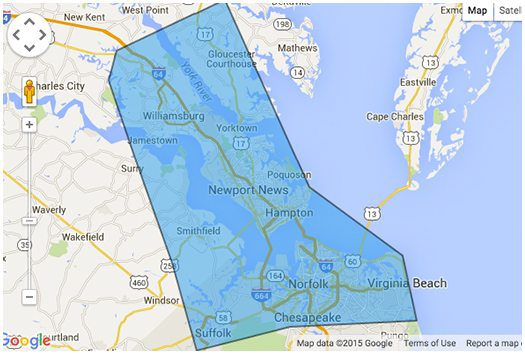 WE ARE PROUD TO OFFER OUR FULL SERVICE CLEANING SERVICES IN THE FOLLOWING AREAS:
We Are Professionally Affiliated!