Serving Newport News, Chesapeake, Hampton, Yorktown, Gloucester, Virginia Beach, Suffolk, Norfolk, Smithfield, Jamestown, Williamsburg & Everywhere In Between!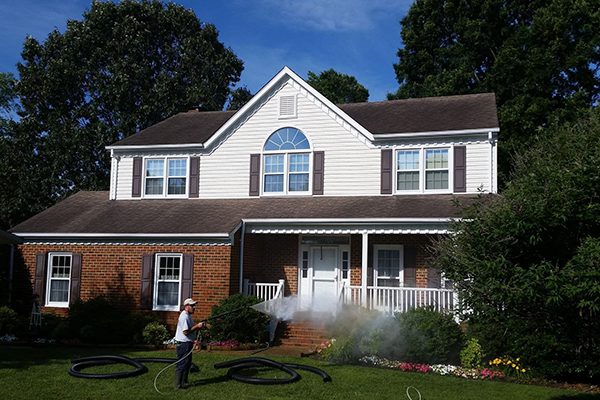 House
Washing
Envirowash offers a fast & affordable solution for your pressure washing needs. Envirowash uses Soft Wash cleaning methods. This method ensures that your property gets cleaned while not damaging your home.
OUR HOUSE WASHING SERVICE INCLUDES:
Soft Washing Technique
Biodegradable Detergents
Amazing Results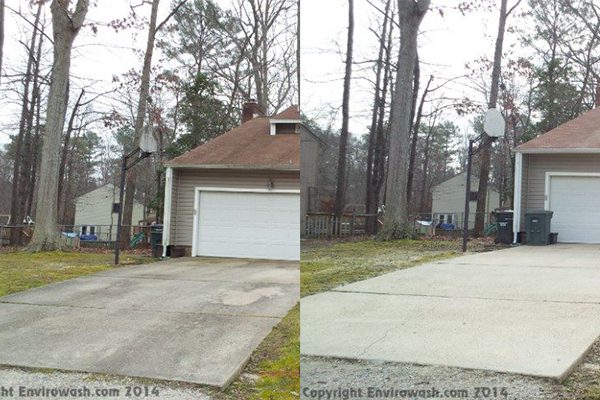 Driveway Cleaning
Nothing sets off your home like a nice clean driveway. When people drive by, they notice a well-kept concrete or brick driveway. So let Envirowash's professional driveway cleaners in Newport News clean it off today!
OTHER
CONCRETE SURFACES We Clean:
Sidewalks & Curbing
Patios & Pavers
Garage Floors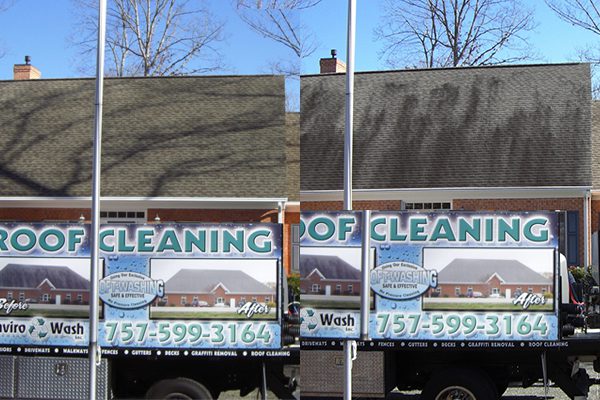 Roof
Washing
A dirty roof can feel like it's pulling down your entire home. Envirowash is proud to support homeowners with residential roof cleaning solutions that expand curb appeal and extend the lifetime of your roof.
OUR ROOF WASHING SERVICE INCLUDES:
Removes black stains and streaks
Kills algae, mildew, and mold
Prevents bacterial and fungal growth from impacting your roof long-term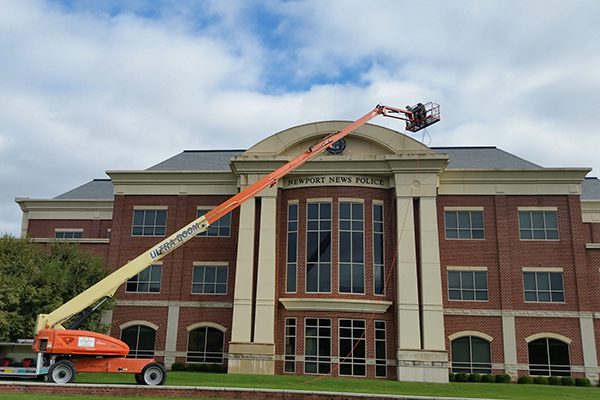 Pressure Washing
We offer a fast and professional solution for your commercial pressure washing needs, using the exclusive cleaning methods of "Soft-Washing." This method ensures that your property is cleaned without risk.
We Transform Your Property with Pressure Washing!
Your home or business will be primed for success when pressure washing is part of its maintenance plan. When you have a team of professionals devoted to the outcome of your curb appeal and property value, success always follows.
Pressure washing is a simple and effective way to lock in the quality of your property, elevate your first impression, and create a safe space. Offering both soft washing and pressure washing technology, the Envirowash team tailors our cleaning approach to best serve the needs of your surfaces.
The result: Your property will be the gold standard in your community. And you can check all those maintenance to-do's off your checklist; we've got them covered. Our team always uses a specially formulated blend of cleaning products to clean your exterior, your hardscapes, and your roof. This ensures that our clients get the best results in the industry.
We live up to our name, too: All of our pressure washing systems utilize environmentally responsible cleaners that are safe for people, pets, and plants. We believe that property care should be safe, simple, and convenient - but above all, it should be guaranteed effective. With Envirowash, you get the best of both worlds.
Benefits of Using Envirowash
At Envirowash Inc. we understand time is money, so that is why we make getting a quote extremely easy. You can now get an INSTANT pressure washing quote right on our website. All you have to do is provided us with some basic information on what service you are looking for.
State-of-the-art-equipment

Our truck-mounted cleaning systems are the very latest in pressure washing technology.

Years of Experience

We have more than 25 combined years of on-the-job experience!

Instant Quotes

You can now get an INSTANT quote right on our website. All you have to do is provided us with some basic information on what pressure washing service you are looking for.

Thoroughly Trained

Our pressure washing technicians have been thoroughly trained in the science of washing your home. 

Specials

We like to reward our returning and potential customers for choosing our company. We do that by providing several different specials throughout the year.
Yes! Our company is insured and licensed. We background-check and screen all of our staff for your safety. We provide a satisfaction guarantee, so you can be sure your home will end up sparkling clean!
You don't have to worry about your home exterior being stripped or damaged, but you can prepare to be amazed by the effective results of soft washing. Envirowash conducts this nonabrasive service using professional-grade equipment and environmentally safe products.
Like our names states, we care about providing services that won't damage the environment. Our "green" cleaning not only achieves the amazing results you're looking for; you'll also feel good knowing you're doing your part to protect the planet. Our services are safe for you, your family, pets and landscaping.
First off, let us say that there is a definite place for both soft washing and pressure washing. In making a choice, it all depends on what you are having cleaned. Concrete can take the pressure, but vinyl siding can not.
Pressure Washing
Power washing uses a high-pressure sprayer to force water onto a surface thereby propelling dirt and grime off of the surface. Pressure washing can use a force between 200 psi to over 2000 psi. The amount of pressure used would be dependant on the surface. This method is commonly used for brick, concrete, and even wood in some cases.
Soft Washing
Soft washing is less abrasive than power washing. It uses chemicals and detergents to eat away at the staining and dirt that has accumulated. After these have been applied, a gentle wash down with a low-pressure spray will clean everything right up. This method is commonly used on house siding, roofs, and sensitive materials.
Envirowash is your premier soft washing contractor; we can handle all your pressure washing needs.
All of our technicians are thoroughly trained in the science of pressure washing AND soft washing. Every pressure washing technician is thoroughly background-checked and screened for your safety.
When Envirowash technicians arrive at your home, they will arrive in a clearly marked truck and will be wearing uniforms so that you can identify them easily.