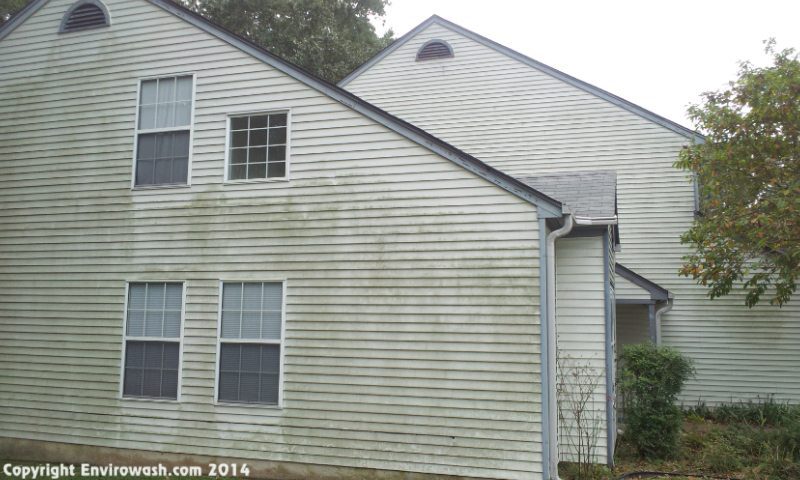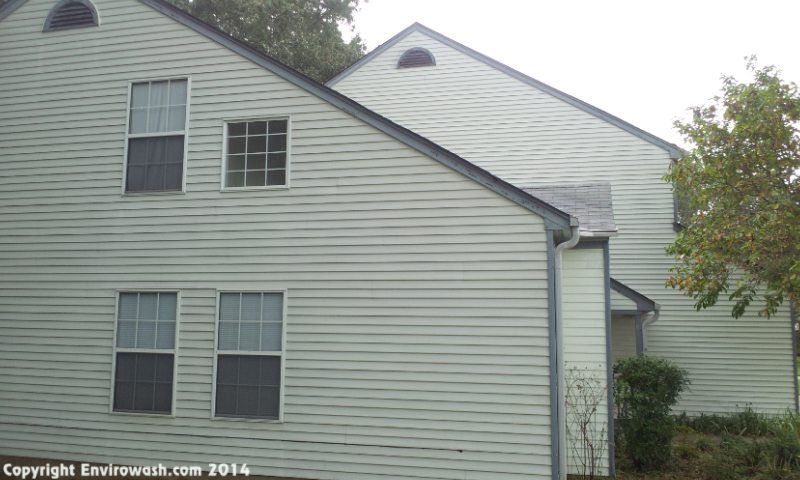 INCREASE THE BEAUTY & VALUE OF YOUR HOME
Every home needs some professional support in order to put its best foot forward. Envirowash is proud to serve Virginia with house washing solutions that take curb appeal and quality to a whole new frontier!
Does your home exterior look more like a biology petri dish than it does a clean, streamlined surface? In Virginia, this is a common outcome. The moderate climate and sometimes-humid weather create the perfect condition for fungus, bacteria, and mold to thrive. More often than not, your siding becomes the unwilling recipient of this buildup.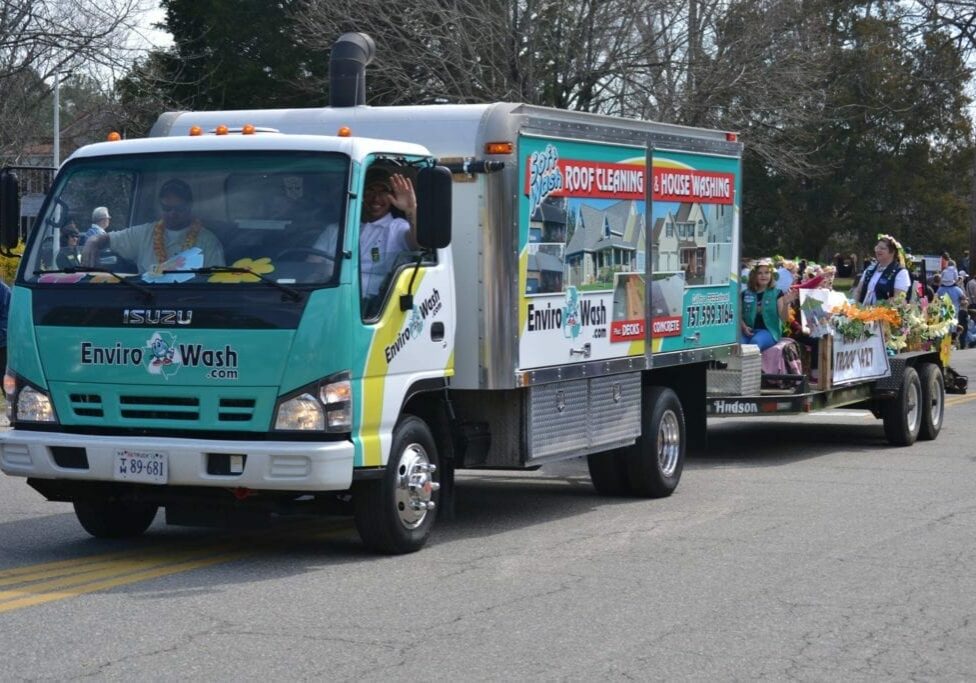 Four Reasons To Wash Your Home
Your home is a major investment, and it shouldn't have black streaks or dirt bringing down its quality or its value. A poorly maintained exterior results in a number of negative repercussions for property owners, impacting:
Curb Appeal

This one's a no-brainer: "dirt" and "beautiful first impression" just don't belong together. Without proper House Pressure Washing maintenance, your curb appeal can be irreversibly impacted.

Health

Much of the buildup that you see on your exterior is from mold, mildew, and other bacterial and fungal growth. The more it thrives, the further it spreads. We've seen many homes where an exterior mold issue becomes an interior infestation.

Siding Longevity

A regularly cleaned home exterior can outlast a poorly maintained one by years.

Property Value

A siding replacement project is expensive. Spare yourself the cost - and the hit to property value - by making a small investment in the ongoing maintenance of your exterior.
We care about your home… Today and far-off into the future. Our house washing service ensures the best for your property.
Get a free, no-obligation, INSTANT quote online now!
A NEW KIND OF SOFT WASH SERVICE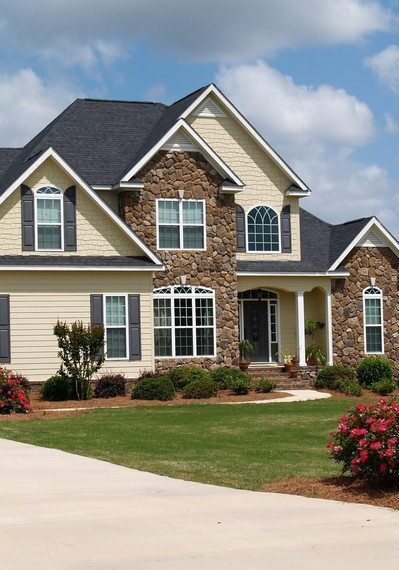 Envirowash is your local expert for a superior home exterior. We are committed to quality, and this is why we choose to exclusively use a soft wash approach for your property. This method uses low, gentle pressures to carefully clean your home. We can be detailed and effective… Without ever exposing your home to the damaging risks that come with traditional House Pressure Washing.
Using top-tier technology, our team safely and meticulously cleans almost every exterior material, including:
Vinyl
Composite
Stucco
Brick
Wood
Stone
We take pride in offering a service that is unique to our team. This includes a commitment to environmentally sustainable cleaners and techniques that transform your home without hurting the world around you.
We are proud to serve the Tidewater area with property services that make your house feel like a home. With Envirowash, you're getting solutions that balance immediate quality with long-term results, so you're getting service that includes:
Customized Pressure Washing Service

Your home is special - and our service is built around that. We adapt our service to best serve your exterior material, condition, and special needs.

Trained Expertise in House Washing

All of our technicians are trained, certified, and ready to make your property beautiful.

Advanced Equipment

We utilize a truck-mounted soft washing system that always delivers a new level of quality to your exterior.

Satisfaction Guaranteed

All of our work is guaranteed for a full year after we complete your service.

Specials

We like to reward our returning and potential customers for choosing our company. We do that by providing several different specials throughout the year.
Simply put: We're professionals, and we care about your property. We promise that this will be translated through a truly top-tier service.
SHORT AND LONG-TERM SUCCESS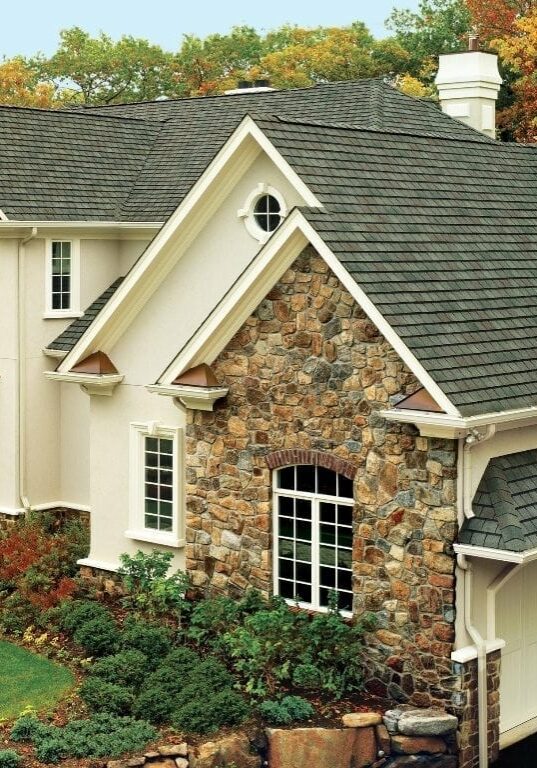 Our house washing service is built around a desire to protect your home far into the future. We've adopted soft washing techniques that always secure a high return on lasting quality. After Envirowash has treated your home to our house washing service, you can expect benefits such as:
Curb appeal that lasts!
Improved quality that keeps mold, mildew, and algae at bay
Lasting integrity means less maintenance needed
A home that will last longer and look beautiful
Get the full treatment from Envirowash and experience our house washing service today! Your satisfaction is always 100% guaranteed.
Soft Washing: An Investment for Your Investment
Your home is a major investment, and Envirowash is committed to securing the best quality for it. This is why we only use a soft wash approach for your property. This allows us to use low, gentle pressures to carefully clean your home. We can be detailed and effective… Without ever exposing your home to the damage risks that come with traditional pressure washing.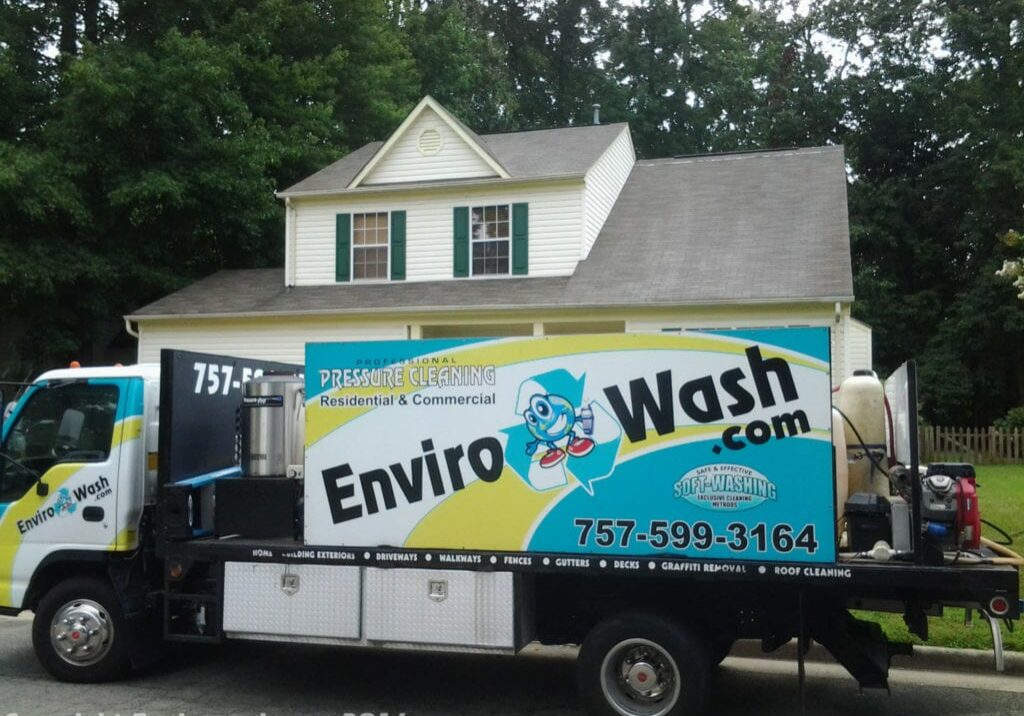 OUR HOUSE WASHING PROCESS
Thanks to our unique soft wash approach, we can safely clean virtually every housing material, including vinyl, stucco, brick, wood, and stone. We exclusively use the best cleaners and equipment -- Because why should your home ever have anything but the best!
Get a free, no-obligation, INSTANT quote online now!