Pressure washing is the undisputed champion of cleaning exterior surfaces. Whether you are a homeowner looking for remove stains from your driveway or a business owner trying to improve the appearance of your storefront, an experienced pressure washer is likely the first person that you call. Environmentally Friendly Pressure washing, sometimes referred to as power washing, uses water and detergents to clean a specific area. When the detergents or chemicals are rinsed away by the water have you ever thought about where they go and what impact they have on the environment?
Harsh Chemicals In Your Yard?
If you have never given a second thought to where that that waste water goes, you should. If your home is being pressure cleaned then that water and the chemicals that it is carrying likely get absorbed by your yard, the very same places where you and your children walk and play. Some cleaning chemicals are so strong that they can kill plants and ruin your landscaping. These types of chemicals are obviously not something that you would want in the water table. As a business owner having a store or building pressure washed, you may not play in the yard in front of your store but your business is a part of the community. As such, you want to make sure that you are doing all that you can to be good stewards of the environment. Rinsing chemical filled waste water down the storm drains is probably not the image you want to portray.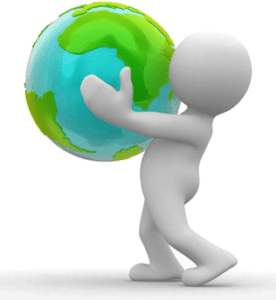 No matter who you are, choosing an environmentally friendly pressure washing company is the right decision for you and the environment.
Pressure Washing That's Safe For The Environment
Since 1993, Enviro Wash has been helping people like you balance their environmental concerns with their cleaning needs. Like our names states, we care about providing services that won't damage the environment. Our "green" cleaning not only achieves the amazing results you're looking for; you'll also feel good knowing you're doing your part to protect the planet. Our services are safe for you, your family, pets and landscaping. Call or contact us today to request your free estimate. (757) 599-3164
Our Commercial Pressure Washing Services Include:
Apartment  Cleaning
Shopping Center Cleaning
Condo & Townhouse Cleaning
Property Managment  Cleaning
Commercial Truck Washing
Oil Spill Cleanup & Delivery
Our Residential Pressure Washing Services Include:
Brick House Washing
Vinyl Siding Pressure Washing
Stucco Pressure Washing
Soft Washing Services