Maintain Your Investment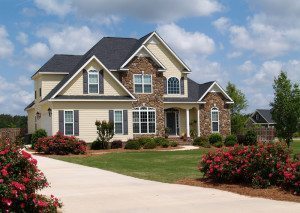 As a property owner, it's important to maintain two things: The value of your investment, and the safety and comfort of your home. Pressure washing offers a way to successfully address these two needs.
Here's how it works. Our team at Envirowash provides a comprehensive approach to your property's requirements. Rather than using harsh high pressure washing and rough cleansers, we choose to take an ecologically responsible, gentle method that ensures fantastic results without the risk. Our team's top-grade equipment thoroughly removes everything from dirt to mold on your home exterior, restoring the long life of your house, securing the good health of its inhabitants, and boosting curb appeal.
Boost Your Curb Appeal With Envirowash
Your home is exposed to a lot of elements throughout the year. In a place like Virginia Beach, pressure washing should be scheduled at least once a year – ideally every six months – to prevent these conditions from building up. Our periodic service removes buildup from snow, rain, wind, and other daily wear and tear.
Get in touch with our team today to get recommendations for your home's maintenance schedule. We'll discuss your needs to ensure that your home will continue to be your most treasured and valued asset!