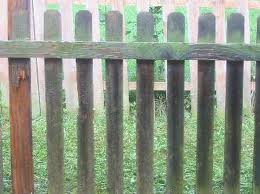 Like any structure, fences wear down over time. The paint chips, the wood cracks, the metal bends or the stain fades away. No matter what your fence is made of, it will eventually need a restore. You will be happy you did when the time comes.
The primary purposes of fences are safety and privacy. Neither is served by a broken fence, even if the break is minimal. A broken fence invites in animals that would otherwise have been hindered by the fence and people who are not likely to be up to any good if they are breaking into your yard through a broken fence. Even if they do not come into the yard, they can certainly see into it. Restoration can fix some of the privacy and security problems time causes on fences.
It is clear that some fences are just there for aesthetic purposes. Even security fences can have their decorative aspects. When a fence starts to look worn down and dirty, a property is better off without it. It makes every area it touches look worn down and a fence covers a lot of area. A clean, polished, freshly stained or painted fence makes a much better impression than a splintery, bare fence that looks like it belongs on the perimeter of a haunted house.
When you are ready to call Envirowash for your fence restoration, you can do a few things to prepare. First, get rid of any weeds and tall grass growing along the fence. This will make it possible for restorers to get better access to the whole fence. Identify all of the problem areas and decide exactly how you want it to look when the restorers and repairmen are finished. Convey this to them before the project begins. Lastly, ask neighbors ahead of time if it is okay for the team to enter adjoining yards, if necessary to do the restoration.