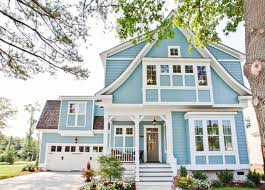 Spring is finally here, and this is probably the best time of the year to get your home in Chesapeake, VA ready for the warm weather that is to come. You should start with the exterior of your home because that is what people will first see when they drive by your beautiful home. Take the time to clean out the downspouts and gutters. Repair anything that needs repaired on the roof and then give your house a really good power wash.
A power wash on the exterior of your home is absolutely essential to keep your home looking its best during the outdoor entertaining season. A proper washing also helps to keep your home in the best possible condition. You can remove any debris, mold or other items that decided to live at your home for the winter.
A clean house makes it so much more enjoyable to entertain your guests outside. Your home in Chesapeake, VA deserves to look its best, and it is up to you to do the work to keep it looking amazing.
Another great reason to clean your home right now is because this is one of the hottest times in the real estate game. If you are thinking about selling your home, give it a great power wash. Future buyers will see your home looking amazing, and this will draw them in. Even if you do not want to sell your home right now, a clean house every year will spark the interest in the minds of people that may someday want to buy your home.
There are so many things to do to make your home look exquisite, and a good power wash is one of the most important things. It makes your home look great and your company will love coming over to your clean Chesapeake, VA homestead.
Call Envirowash today to set an appointment for your Residential Pressure Washing Needs!